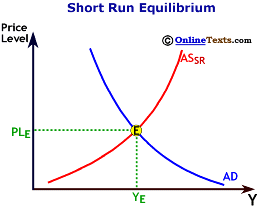 Introduction to Macroeconomics
by
Tim Yeager

Terms of Use
ISBN 0-9673842-2-2

---
Welcome to the main home page for Econweb's Introduction to Macroeconomics, an introductory college text in Macroeconomics. This site has dynamic products for faculty and students that greatly enhance the learning experience:
Current Events are updated monthly to keep students informed of the latest developments in the business cycle. Find out what is happening to inflation, unemployment, budget deficits, and more. Printed textbooks can never be this current.

High-quality animated graphs. Animated graphs bring the full power of computer multimedia to life by letting students see how a demand curve shifts, for example, when incomes rise.

Interactive quizzes. Find out if you understand the material by getting instant feedback. Correct answers are also provided.

Links to relevant sites. Links are embedded right in the chapters so more detailed information on a particular topic is just a click away.
This on-line text is composed of twenty chapters that take the reader through the essentials of Macroeconomics. Most chapters are composed of five parts:
Brief introduction,
Lecture notes,
On-line quiz,
PowerPoint file,
Summary.
The material for each chapter is accessible from this page by clicking on "Table of Contents" in the left-hand margin. From there, you will see a listing of each chapter and its associated topic. Simply click on the appropriate link to access the lecture notes, quiz, or slide show for that chapter. The "Macro Home" link takes you back to this page from anywhere in the cybertext, and "Econweb Home" takes you to the Econweb homepage.
We hope you find this text useful to aid in your understanding of macroeconomic concepts. Feedback from students or faculty on the layout, content, or anything else regarding this cybertext is welcome and appreciated. Enjoy the resources available at your disposal and reinforce the economic concepts that you are learning in class.
---