Colleges Provide Single Room Accommodations
March 5, 2003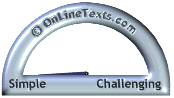 Relevant Review:

Demand & Supply

Monopolistic Competition
In this article we consider an increasing trend on many college campuses to provide much nicer single room accommodations, for a price. In the past, students who wanted nicer apartments had to move off campus. At some colleges and universities this is no longer the case. Students at these schools can stay on campus and live in nice apartments with very nice private rooms. Some of the economic reasons for this trend are considered in a hypothetical example below where we imagine the change from 1980 to 2003 in this market.
If you don't see a graphic below it means you do not have the Flash plug-in installed (you need Flash 5 or higher).
You may download the free plug-in here
.
Click here to see the Flash movie in a separate browser window.
Animation Controls Legend

Start or
Continue Play

Stop

Rewind to
Beginning

Forward
One Frame

Back
One Frame